About Us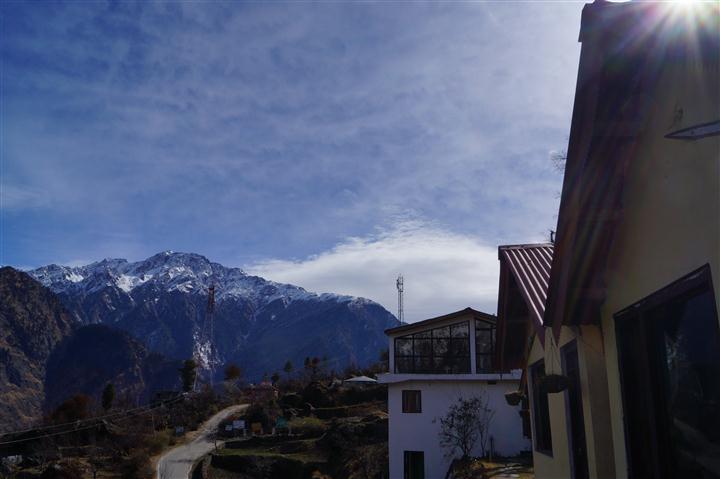 Propelled by his love for sharing nature with others...
Vivek Panwar, international snowboarder and skiier set up XRA Cottage in 2010. His aim was to provide a chance for people to be reminded about the simplicity and beauty of nature.
XRA cottage leads out to apricot, apple trees and wild roses. This area promises complete privacy, where you can be yourself, away from the rest of the world. Near the pine forest, listen to the chirping birds and the murmuring wind. Treat your eyes to the great Himalayan range. In this tranquil environment, you'll only get nature "at its best".
This property is ideally situated (2400m above sea level) between Joshimath and the Auli Ski resort. It houses 5 cottages, 1 restaurant and a lovely flower and wild herb garden. 

In winter, it is the ideal place for skiing. Located only a mere hour away from the famous Valley of Flowers (World Heritage Site) and highly religious Hemkund and Bardinath temple.
‌* XRA cottage is not Hotel or guesthouse it's a homestay. People looking ONLY for hotel-like luxury or comfort, the standard regular fare, always a resort with a swimming pool and a gym. Travelers who always like to be close to places of entertainment and shopping. Then XRA cottage is definitely not for you!
* 50℅ Payment to be payed in advance for confirmation & rest amount during check in.
* Checkout time 12 pm.
* No room service available.
* TV is available only in dinning room.
*Smoking & alcohol not allowed in room.
* Please carry valid ID and passport for foreign nationals.
* For cancellation policy please check here - www.xracottage.com/terms.html